Wednesday, November 29th, 2017...4:29 pm
Spinning on the Jewish turntable
Jump to Comments
New albums span a number of musical genres, including jazz, klezmer and the blues
Reviewed by MORDECAI SPECKTOR
Yequm (Contagious Music), Eden Ladin
Pianist and composer Eden Ladin is an Israeli jazz artist who has made his mark in New York City over recent years. An in-demand sideman, he has played in groups led by Omer Avital, trumpeter Wallace Roney, bassist Avishai Cohen, trumpeter Avishai Cohen and others.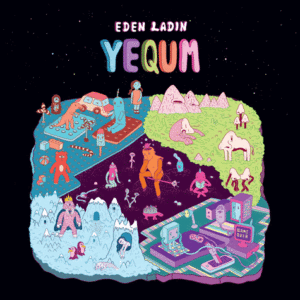 Yequm, his debut album, consists entirely of his own compositions. Ladin has created an enticing sound and vibe throughout the album, from the spacey opening track, "Lonely Arcade Man," to the flowing, lyrical "The One Warm Hearted Man Living in the Kingdom of Ice" and "Safta (Grandma)," a celebratory tune dedicated to the composer's late grandmother.
Ladin assembled a talented, top-flight group of musicians for the recording, including saxophonists Dayna Stephens and John Ellis, guitarist Gilad Hekselman, bassist Harish Raghavan, drummer Daniel Dor, and singer Camila Meza (on the ethereal song "Dreams").
Yequm rewards repeated listening, and sets high expectations for Ladin's future musical projects.
***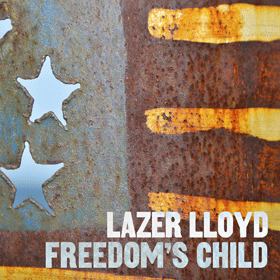 Freedom's Child (Lots of Love Records), Lazer Lloyd
Israeli bluesman Lazer Lloyd stopped by the Jewish World offices, in August 2015, after playing a set at the Bayfront Blues Festival in Duluth. Not that many Israeli blues singers pull in on Minnetonka Boulevard. It was an enjoyable hang with the tall musician in a kipa and tallit katan.
Lloyd's new album, Freedom's Child, burnishes his reputation as a passionate vocalist and accomplished blues guitarist.
As usual, Lloyd's spiritual bent is evident on songs like the opening track, "Blessed Man," the moody title track ("I'm travelin' down this road, searchin' for my soul, and I'm gone"), and the closer, "We Are All God's Children."
For fans of the Bard of Hibbing, Lloyd covers "All Along the Watchtower," in a slow tempo and emphatic reading of the lyrics. When "the wind began to howl," Lloyd's guitar screams, too,
The dozen tracks on Freedom's Child are a treat for blues fans.
***
Ruckus (Borealis Records), Beyond the Pale
Toronto-based Beyond the Pale has been on the klezmer scene for the last 20 years. The ensemble has developed a jazzy klezmer sound, on original compositions and innovative arrangements of traditional songs from the Balkan and klezmer repertoires.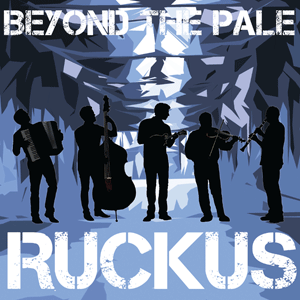 There's an even mix of originals and traditional numbers on Ruckus, the acoustic group's follow-up to the acclaimed 2009 album Postcards.
The first track, "Atlas Revolt," a lyrical tune written by bassist Bret Higgins, features a dazzling solo by clarinetist Martin van de Ven. Violinist Aleksander Gajic and van de Ven both turn in sparkling solos on "Ruckus in Ralja," another Higgins composition.
The 13 songs on Ruckus are all enjoyable and display musicianship of a high order. It's a delightful album of instrumental music.
***
Kinship (Jazz Family), Uri Gurvich
In a 2013 review of his album BabEl, the AJW noted that saxophonist Uri Gurvich "takes a prominent place among the cohort of Israeli musicians who are extending and enriching the great American jazz idiom."
With his new album, Kinship, Gurvich, who composed most of the songs, dips into his dual Argentinian and Israeli ancestry. "El Chubut" stands out with a spoken word intro and an evocative vocal by Argentinian folklore maestro Bernardo Palombo. Gurvich also covers two songs, "Im Tirtzi" and "Ha'im Ha'im," by popular Israeli composer Sasha Argov (1914-1995).
The killer band — Gurvich on alto and soprano saxophones, pianist Leo Genovese, bassist Peter Slavov and drummer Francisco Mela — also covers the African-American spiritual "Go Down Moses," which, of course, has its roots in the biblical story of Exodus.
The album title connotes different kinds of family and folkloric traditions, and the songs play on diverse tribal or group cultures ("Dance of the Nanigos," "Twelve Tribes," etc.). The marketing category "world music" is really meaningless, because music derives from specific cultures. The strength and beauty of Kinship lies partly in its celebration of the wellsprings of music from Cuba, Argentina, Israel and the other musical streams that meld together in the great American art form of jazz.
(American Jewish World, 12.01.17)