Friday, May 16th, 2014...12:18 pm
Get free passes to 'Obvious Child' preview
Jump to Comments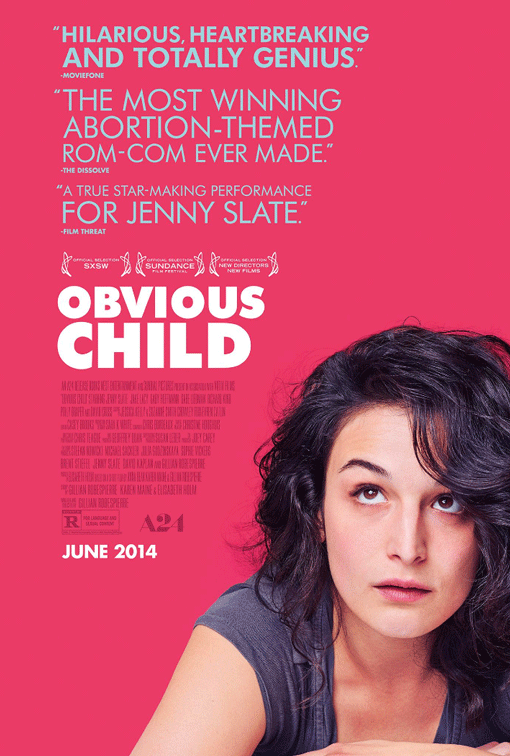 American Jewish World invites you and a guest to an advance screening of Obvious Child 7:30 p.m. Tuesday, May 27 at Showplace ICON, St. Louis Park.
Visit Gofobo.com/RSVP and enter code AJWH432 to download  a pair of passes (while supplies last).
Please be advised that theater is overbooked to ensure a full house. Seating is limited and available on a first come, first served basis. It's recommended you arrive early to guarantee a seat!
About the film:
For aspiring comedian Donna Stern (Jenny Slate, formerly of Saturday Night Live), everyday life as a female 20-something provides ample material for her incredibly relatable brand of humor. On stage, Donna is unapologetically herself, joking about topics as intimate as her sex life and as crude as her day-old underwear. But when Donna gets dumped, loses her job, and finds herself pregnant just in time for Valentine's Day, she has to navigate the murky waters of independent adulthood for the first time. As she grapples with an uncertain financial future, an unwanted pregnancy, and a surprising new suitor, Donna begins to discover that the most terrifying thing about adulthood isn't facing it all on her own. It's allowing herself to accept the support and love of others. And be truly vulnerable.
Never failing to find the comedy and humanity in each awkward situation she encounters, Donna finds out along the way what it means to be as brave in life as she is on stage. Anchored by a breakout performance from Jenny Slate, Obvious Child is a winning discovery, packed tight with raw, energetic comedy and moments of poignant human honesty. Writer/Director Gillian Robespierre handles the topic of Donna's unwanted pregnancy with a refreshing matter-of-factness rarely seen onscreen.
Also featured are Jake Lacy, Gaby Hoffman, David Cross, Gabe Liedman and Richard Kind.
Watch the Obvious Child trailer HERE.
Rated R. In select theaters June 13