Thursday, May 4th, 2017...11:00 am
Celebrate your grad in the Jewish World
Jump to Comments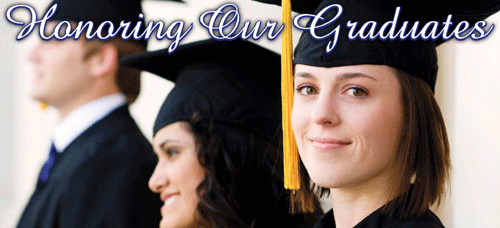 The American Jewish World will publish a special section, "Honoring Our Graduates", in the May 19 issue.
AJW readers are encouraged to send in photos of their high school and college graduates, along with a brief bio (information about college or career plans, honors), which should not exceed 60 words. (There is a $10 charge for photo processing.)
Submissions for "Honoring Our Graduates" must be received in our offices by Wednesday, May 10. Send digital photos and copy to Max Sparber at: community [at] ajwnews [dot] com, or mail photos and hard copy to: American Jewish World, 4820 Minnetonka Blvd., Suite 104, Minneapolis, MN 55416.
For information, call Max at 952.259.5239.
For businesses interested in advertis­ing in the May 19 special section, contact Mordecai Specktor at 952.259.5234 (editor [at] ajwnews [dot] com).