August 25th, 2016
The Minneapolis Yiddish Vinkl opens it's 25th anniversary season with "The Wind Gave Birth To Me" 2 p.m. Sunday, Sept. 18 at the the Sabes JCC Theater.
The event will be the premiere performance of original music, Yiddish poetry, song and spoken word by women composers and poets.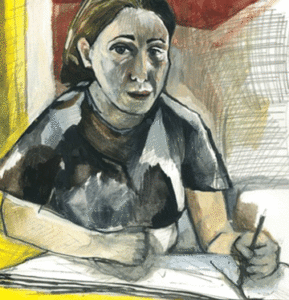 The concert will feature new, commissioned music by prominent composers Diane Benjamin, Miriam Gerberg, Sherry Ladig and Sarah Miller based on the texts of early 20th century Yiddish women poets, Rokhl Korn, Ana Margolin, Kadya Molodowsky, Dora Teitelboim and Reyzl Zikhlinski.
Woven throughout the work, writer Alison Morse will present her original narration drawn  from the lives of these poets and interviews with Twin Cities  women whose first language was Yiddish. Vinkl members will read poetry, and English translation will be provided.